Your first visit is perhaps the most important appointment you will have with us. It marks your first step on your journey towards a happier and healthier you and gives you the chance to discover if our practice is the right choice for you. So, what can you expect from this visit?
Getting to Know Us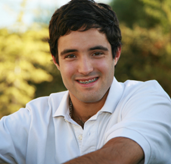 When you enter our practice, you will be greeted by the staff at the front desk. They will give you some forms to fill out and go over them to make certain everything is correct and then give you a quick tour of the office. Once this is complete, you will be taken back for your examination.
What the Examination Entails
During your examination, certain diagnostics will be taken and the doctor will inspect your dental anatomy. You can expect diagnostics such as X-rays, photos, and impressions to be used. The doctor will also ask you questions regarding your oral and overall health. Once this is complete, the doctor will explain your treatment options to you and come up with a detailed plan. This is also the time when you will get to ask questions.
Getting Ready for Treatment
Once the exam portion of your visit is complete, you will return to reception where the billing department will go over your insurance coverage and help you find ways to maximize benefits or make treatment affordable if paying on your own. Then, you schedule your next appointment so you can get on the road to a better smile.
Ready to get started? Schedule your initial appointment today.